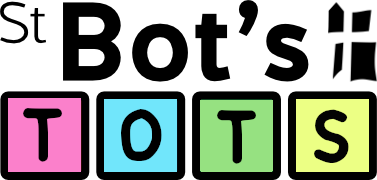 Our baby, toddler and pre-schooler group recommenced at the end of June and we have enjoyed a few weeks of play, songs, stories and learning about God in the garden at Church House.
We have a wonderful team of volunteers who, each week, make the garden ready for all that a group of enthusiastic little ones can throw at it. We also provide a craft/art activity each week that children and adults alike enjoy getting stuck into.
It really has been wonderful to make new friends and see small children interact with each other as children are meant to do. We said goodbye to a few of the children as they will start "big school" in September; we wish them and their families every blessing as they start the next chapter.
We have been very blessed to be able to meet in Church House garden and we had amazing weather each week for which we were truly thankful!
We plan to return after the summer break on Tuesday 6th September, when we should be able to use Church House itself as well as the garden.
We will have a few vacancies for more children in September; if you would like to register for a space(s), please drop me an email, giving me your name, email address and the name(s) and age(s) of your child(ren).
The St Bot's Tots Team looks forward to seeing you. Have a great summer!
Helen
Helen@stbots.church